Willful Smart Watch sw020 IP68 ios&android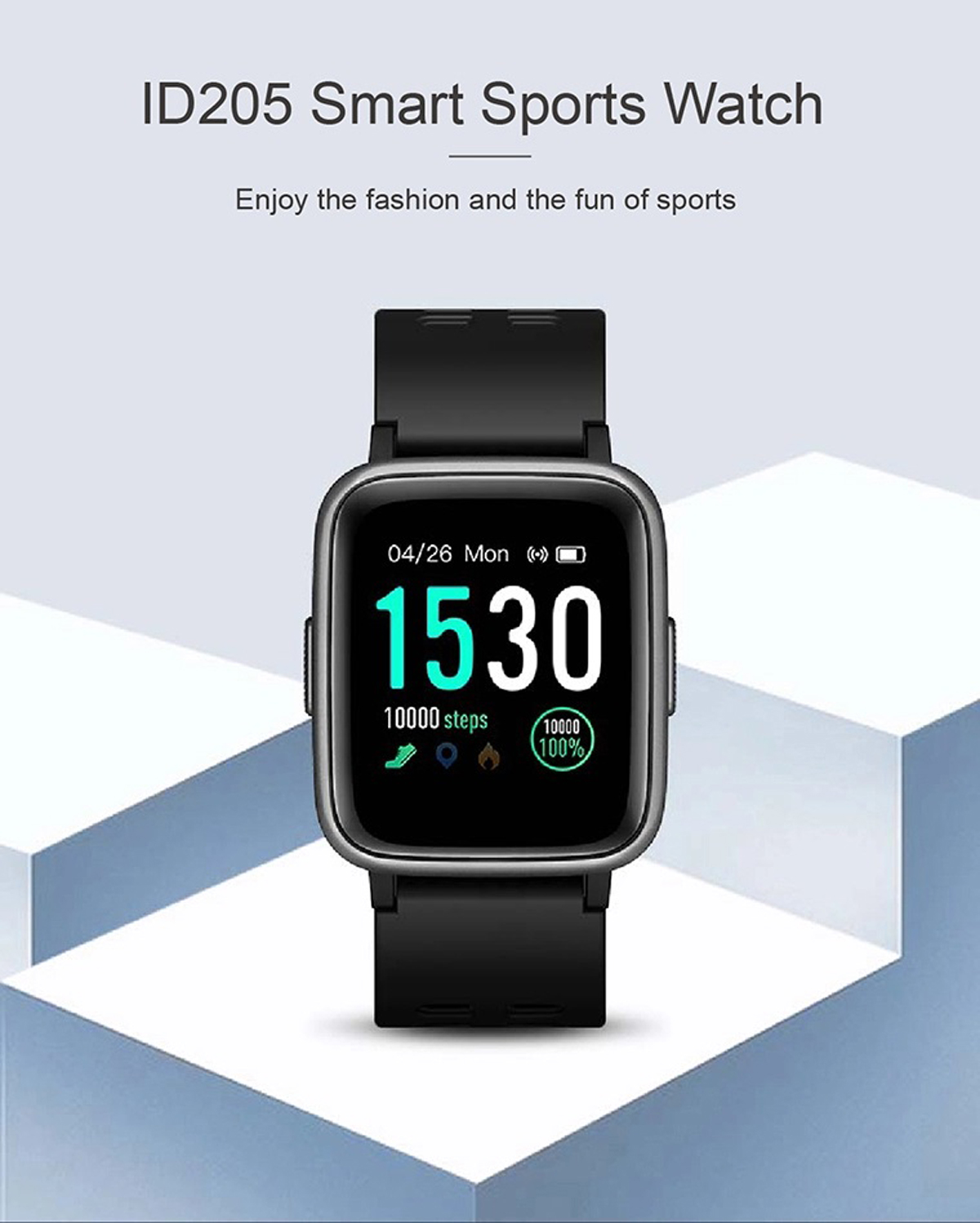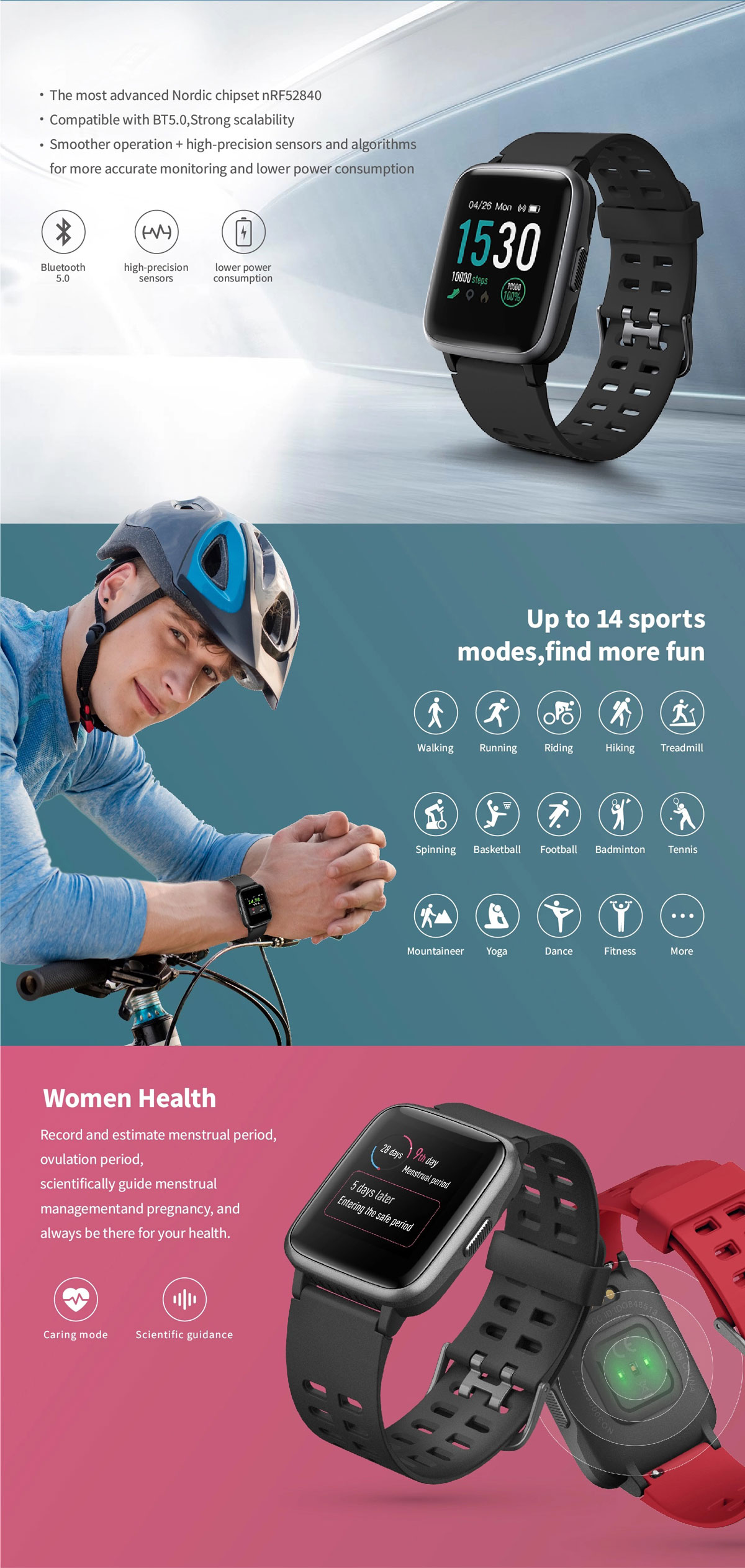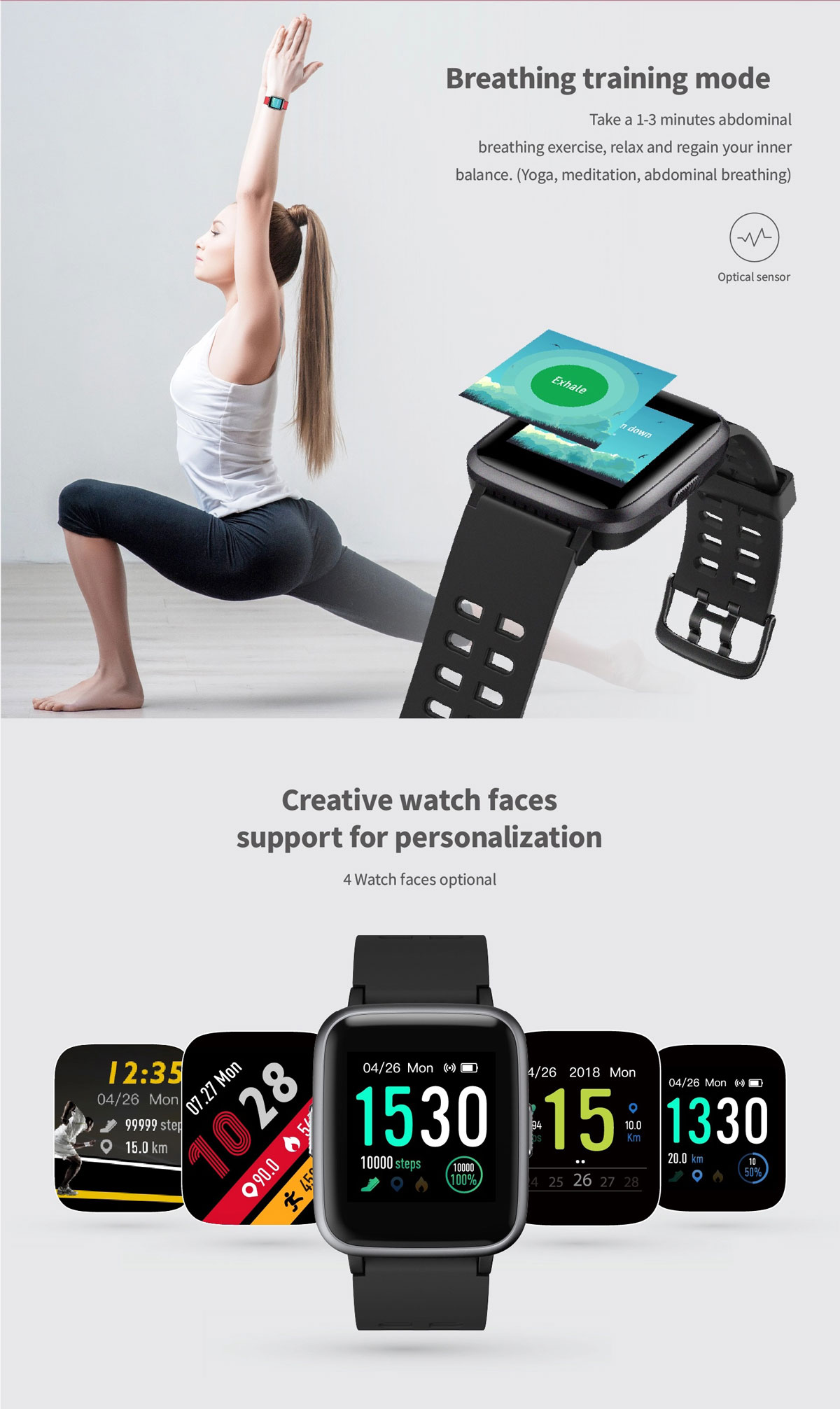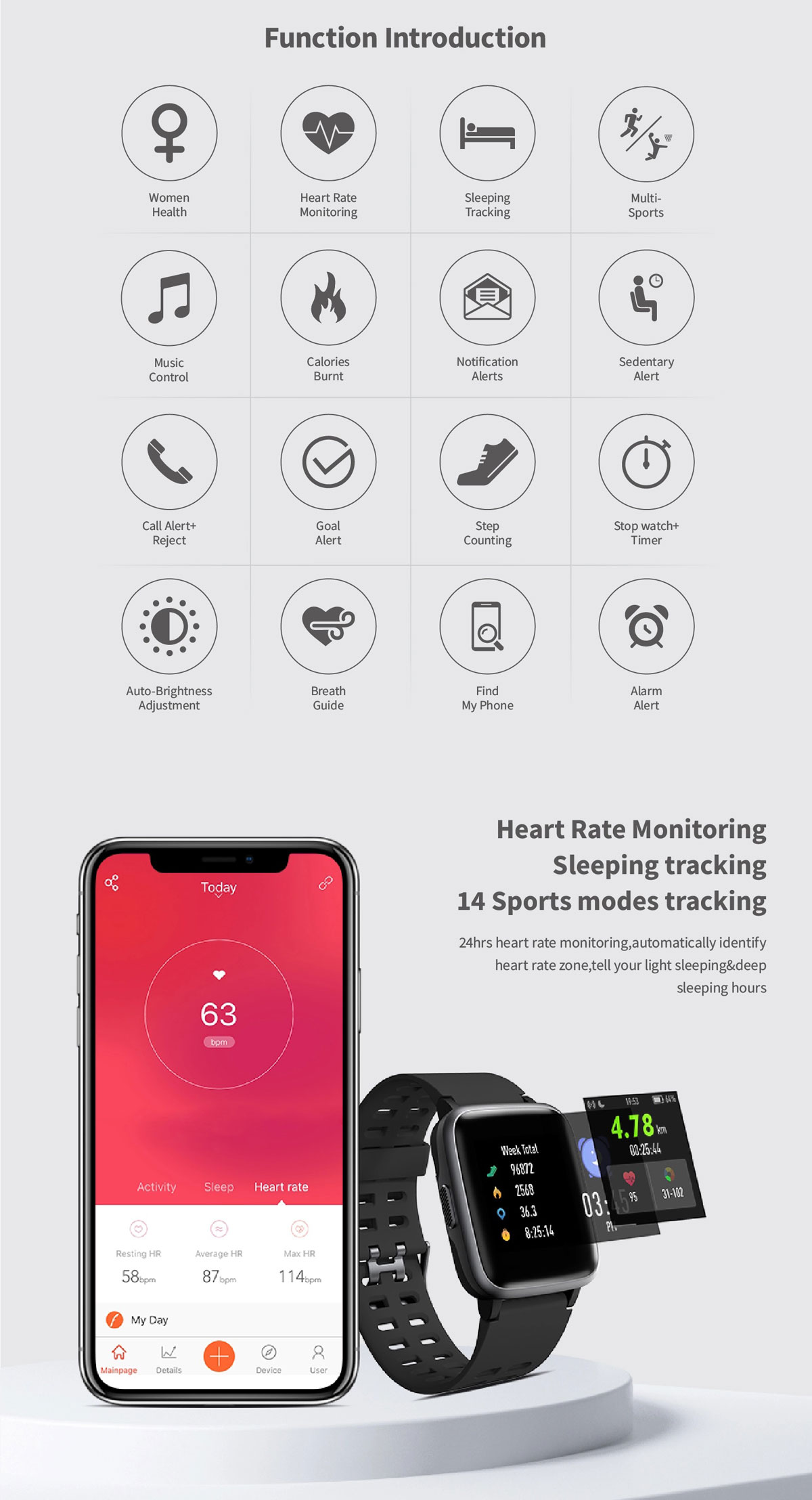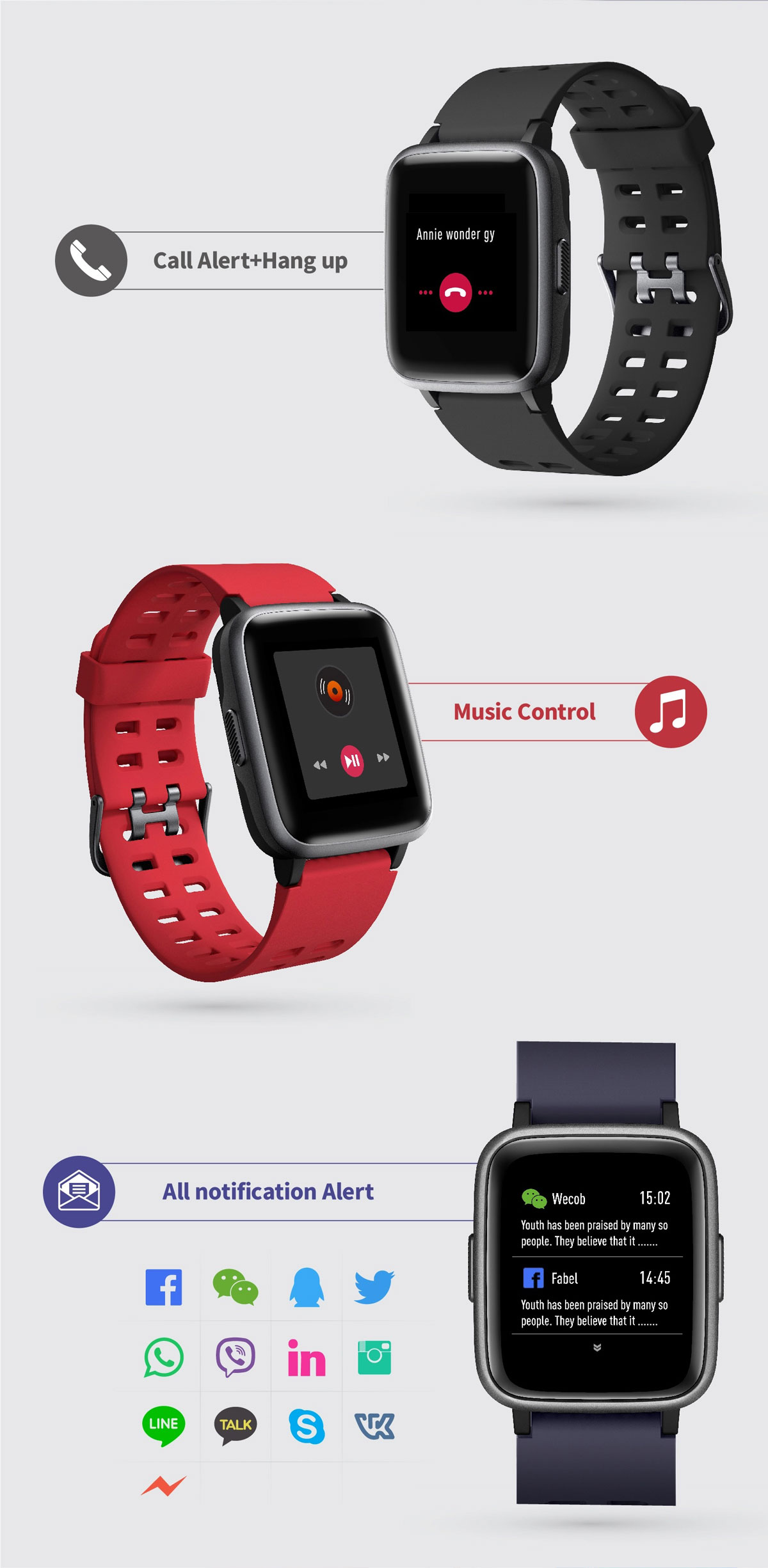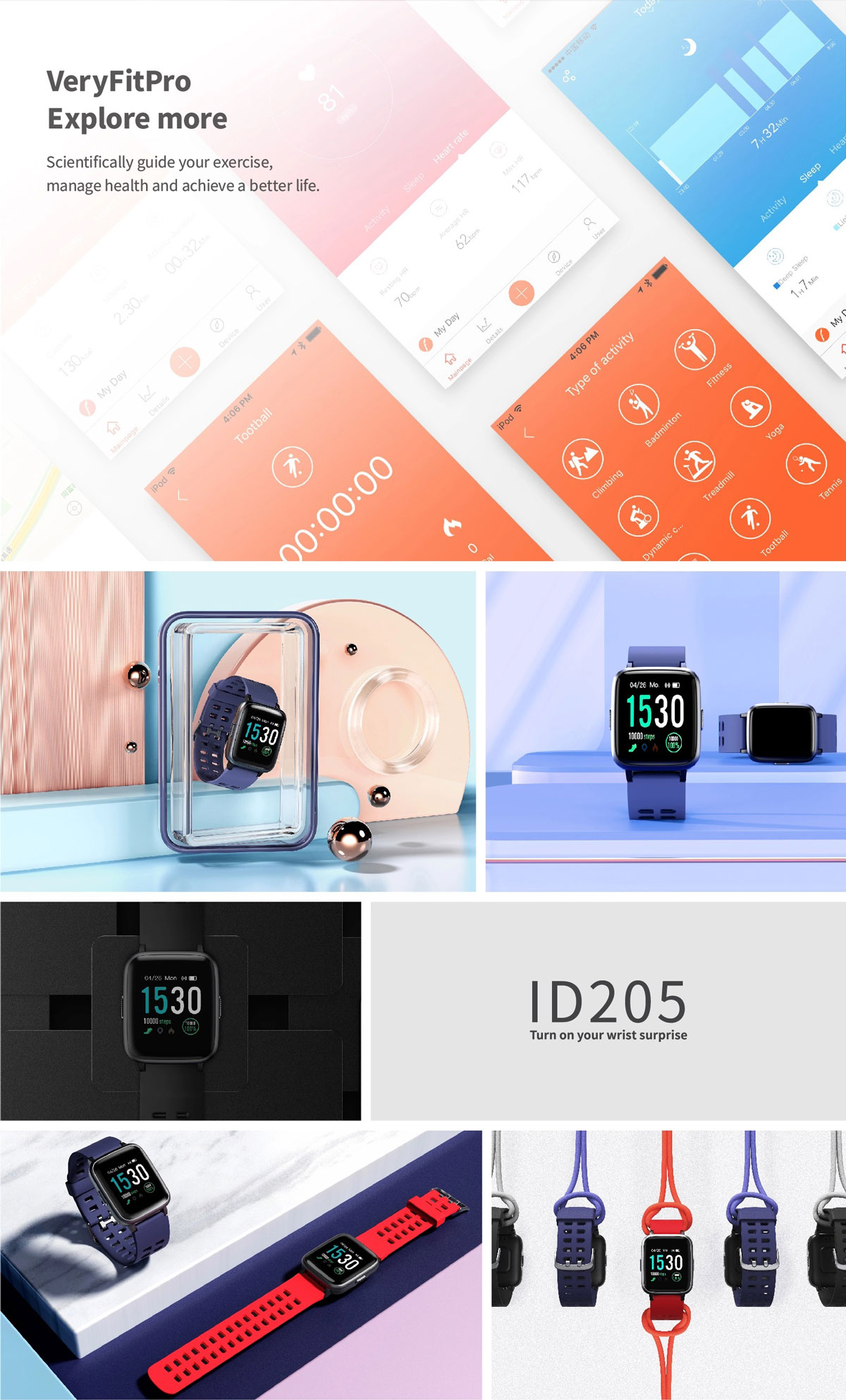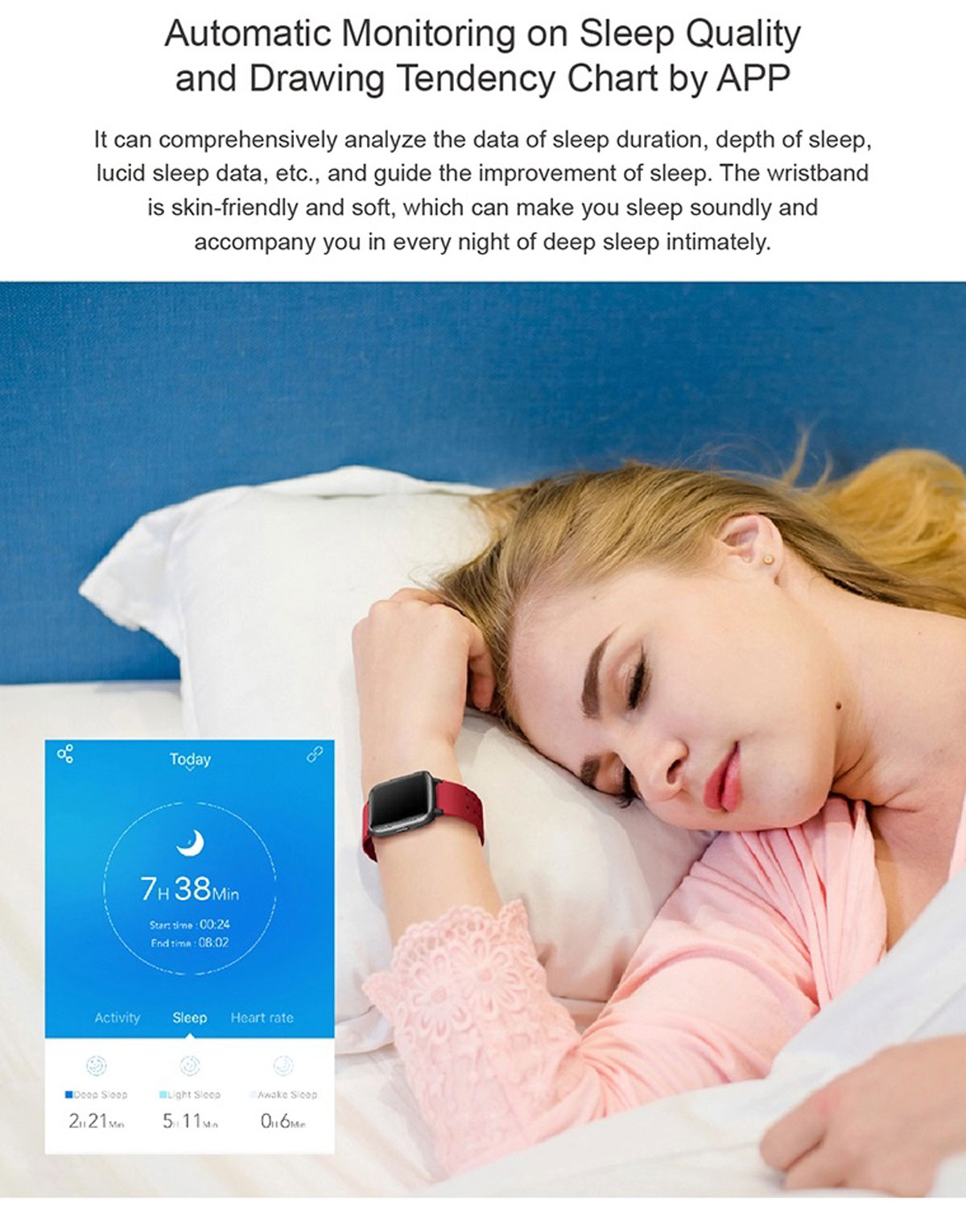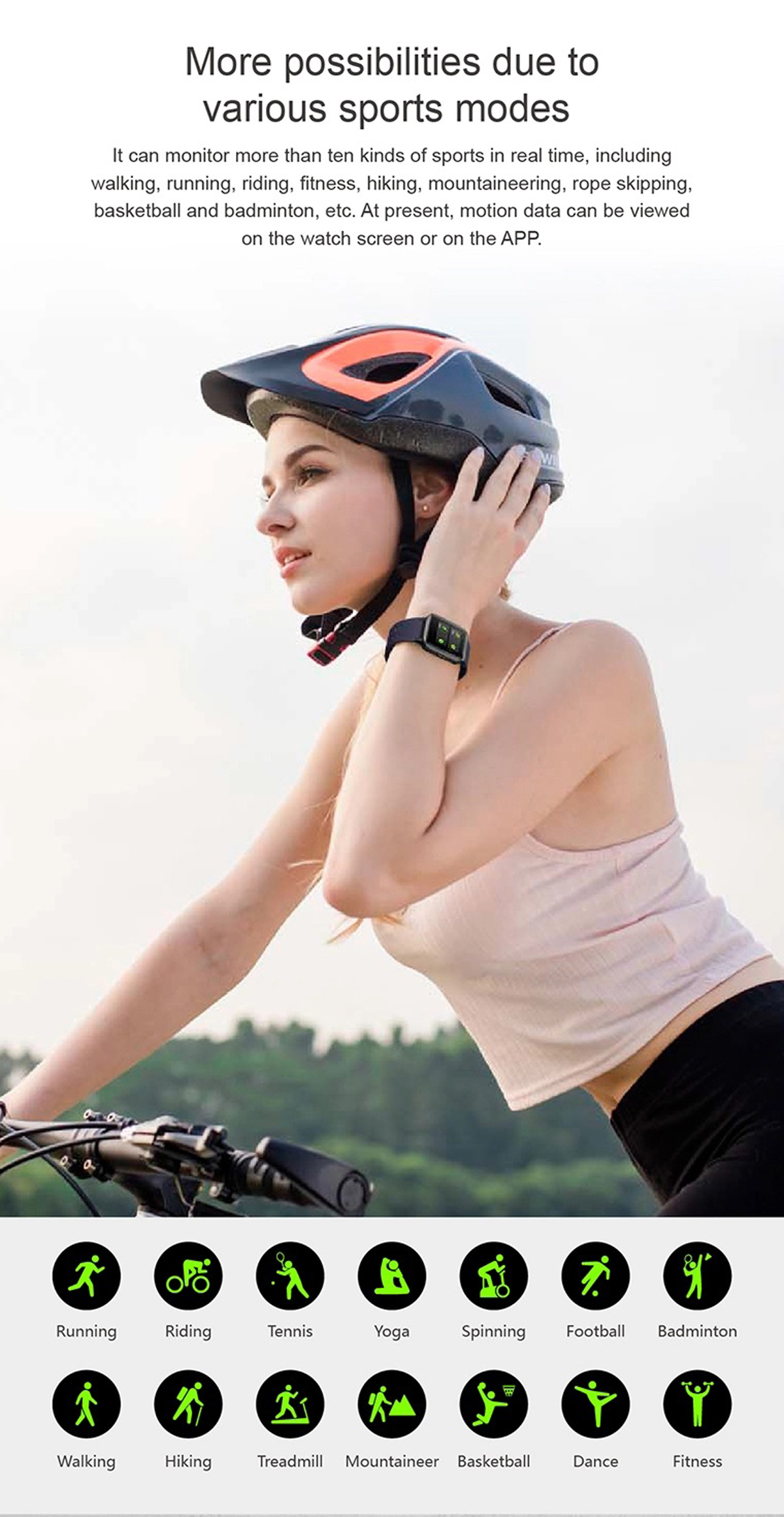 Main Feature:
★【Smart Watches for Men Women 】- If you want a decent fitness tracker that adds a part of functions of a smartphone on your wrist but with limited budget,or if you want a nice watch that could go from casual to dressy for work,this watch will be a good choice for you.The HD full touch screen is responsive and accurate (brightness adjustable).7-10 days battery life,easy to set up,solid build and user friendly,it can give you exact data to motivate you to walk more, move more and know yourself.
★【Willful Smartwatch for iPhone and Android Phones 】- Compatible with most iOS 8.0 & Android 4.4 above smartphones (follow this steps to check your cellphone version:settings-about phone).You can get text,call, calendar,email and smartphone app notifications,also support messages reading on this watch.
★【Waterproof Fitness Tracker with Heart Rate Monitor 】- Automatically track your all-day steps,calories,distance,24/7 heart rate,sleep quality.This watch is ip68 water-resistant,you can wear it when swimming with no worries.
★【 14 Modes Activity Tracker】- This watch supports 14 sports modes:walking,running,bicycle,hiking,climbing,badminton,workout,spinning,treadmill,yoga,basketball,football,tennis,dance to give you more detailed insights into your whole day activities;It can also connect to smartphone GPS for modes like Run or bicycle for more precise real-time pace & distance.
★【More Practical Tools 】- This watch also added many practical functions like female health tracker,breath guide,do not disturb mode,up to 10 vibration alarm clocks,timer,stopwatch and music controller.
Full Touch Screen & Clear Display in Sun

Willful smart watch adopts newest 1.3" LCD color screen with sensitive full touch control.You can adjust the brightness in the watch to match different surroundings.Compared to traditional watches,willful watch support clear display in the sun,enable you to check the screen anytime anywhere

Multiple Clock Faces for Option

Willful smart watch has 4 different style clock faces for you to choose from. There must be one that meet your taste and you can change the background easily in the watch

Large Battery Life

Willful fitness watch has a great improvement in the battery life compared to traditional watches.It can work up to 10 days and 30 days standby time with a single full charge

IP68 Waterproof Fitness Watch for Men Women

This sport watch can track your steps,calories,distance traveled automatically in a whole day.It also support additional up to 14 sports modes to track your other various workout completely to help you know yourself better.You can also wear it when swimming with no worries

Heart Rate Monitor

This watch will monitor your heart rate 24h /7 automatically and will draw a map in the app.You can also manually track your real-time heart rate on the watch

Sleep Tracker Watch & Silent Vibration Alarm Clock

Automatically detect and track your sleep all day and provide you with deep sleep,light sleep and wake up time(only record the sleep lasting more than 3 hours).You can also set up to 10 vibration alarm clocks to wake you up or remind you other things

Call Messages Alerts

This watch can also be a practical partner to you when your phone is not handy for some reasons.You can get messages,call,cellphone app messages,email,calendar alerts and can read the messages directly on the watch(can't reply messages),keep you informed in time of anything important

Female Health Tracker & Breath Guide

By setting the menstrual details in the app,this watch will remind you of next menstrual,so you can prepare for it in advance( the man can turn this function off in the app).This watch can also support breath guide function.According to the scientific breath guide,you can relax your body more effectively after a high-intensity workout.

Stopwatch & Music Controller

This watch can be used as a stop watch or a countdown timer to help you better optimize your workout and training.You can also use this watch to control the music playing in your phone
Know it More:
Q:Is the watch compatible with my phone?
A:It can work with most Android 4.4 and above, IOS 8.0 and above smartphones.Your can check your cellphone's version in settings-about phone to confirm it
Q:Can the bands be replaced?
A:The bands are replaceable and the width is 23mm.You can buy extra bands in our store or from others that match the size
Q:What's the app name?
A:The app name is "VeryFitPro",which is very user friendly and professional.You can also sync the data from it to google fit,apple health or strava
Q:Can i go to swimming with the watch?
A:Yes,it is IP68 waterproof standard and you can use it when swimming
Q:Can i make a call or answer text with the watch?
A:You can get the alerts and read the messages directly on the watch,but can't make call or answer text with it
Q:Can i adjust the brightness?
A:This watch can adjust the brightness automatically according to the surroundings and you can adjust it yourself
Q:Can i play music with the watch?
A:It doesn't have a speaker so it can't play music,but you can use this watch to control the music playing in your phone
Know it Deeply:
Screen: 1.3" TFT LCD color screen; Control Method:Touch Screen and button
Charge Time:2 hours;Working Time: 7-10 days
Wrist Strap Size:5.7 inch to 9.2 inch,can fit for adult and kids' wrist
APP Require: iOS 8.0 & Android 4.4 above(Smartphone only, not for PC, iPad or Tablet).
Package Include:1 x Willful Smart Watch;1 x Charging Cable;1 x User's Manual.
Specification
| | | | |
| --- | --- | --- | --- |
| Brand Name | Willful | Model Number | Willful SW020 |
| Place of Origin | China | Display Type | TFT |
| Screen | 2.0~2.9" | Display Color | Color |
| Feature | Touch Screen, Bluetooth, IP 68 | Operation System | Veryfit Pro apply to android& ios |
| Camera | No Camera | Movement Type | Electronic |
| Band Material | TPU | Case Material | PC |
| Function | Alarm Clock, Answer Call, Calendar, Call Reminder, Dial Call... | Product Name | Willful Sport Fitness Smart Watch |
| Keyword | Fitness Tracker Waterproof Smart Watch, Willful Sport Fitness Smart Watch | Bluetooth Version | 4.0 |
| Wristband Material | TPU | Chargin Time | 2 hours |
| Design | Flip | Battery Capacity | 180 mAh |
| Product Size | 258mm*34.7mm*11.3mm | Standby Time | about 15 days |
| Waterproof Level | IP 68 | Screen Size | 1.3" inch |
| Color | Black, Blue,Green, Pink,Purple,Red | Language | Multi-language |
| Certificate | CE, RoHS, FCC, EMC | Weight | 0.15kg |