OPPO smart bracelet was officially released in China in June last year, priced at 199 yuan. The bracelet uses a 1.1-inch AMOLED display, with functions such as 24-hour heart rate monitoring and continuous blood oxygen monitoring, has a variety of exercise modes, can control mobile phone music playback and find mobile phones through the bracelet, and supports 50 meters of water resistance.
According to foreign media notebookcheck, the OPPO smart bracelet has obtained EEC certification, which indicates that it may soon be available in Russia. At the same time, this may be the first version of the device to enter the global market.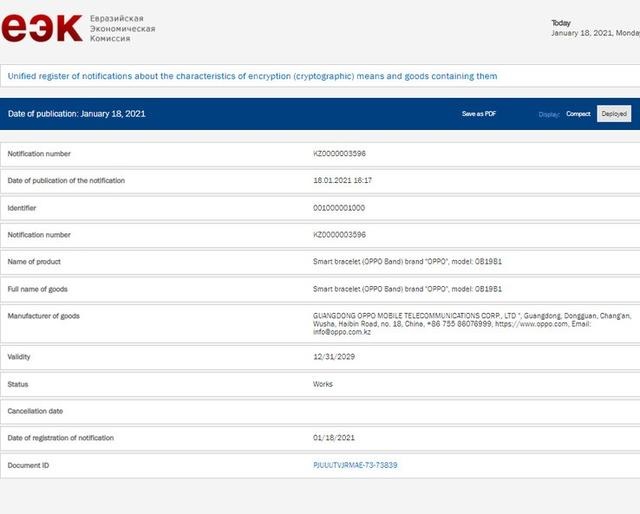 It is worth mentioning that OnePlus also launched a smart bracelet in India this month. IT House previously reported that according to foreign media, the overall design of the OnePlus smart bracelet is similar to the OPPO bracelet. It can be equipped with a multi-color silicone wristband and will use a 1.1-inch AMOLED screen, which can reach IP68 waterproof. The price is 2499. The Indian rupee is equivalent to about 220 yuan.