Nowadays, people's quality of life is gradually improving, and everyone is paying more and more attention to health preservation and body shaping, and more and more people are involved in fitness and exercise activities. Sports-related mobile apps are gradually improving. They can record exercise data, calculate calorie consumption, guide fitness plans, and make overall arrangements for exercise plans, so that they can know what they are.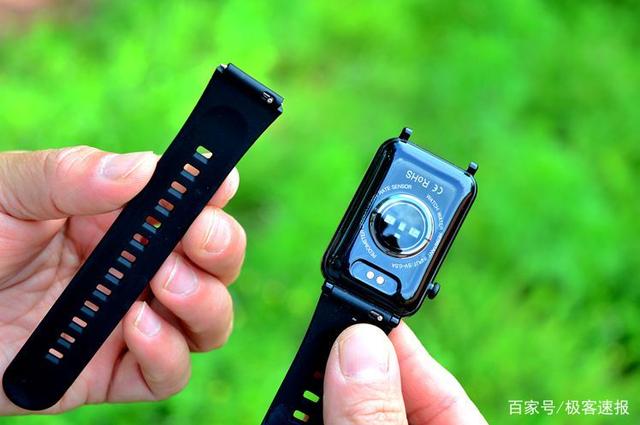 However, it is very inconvenient to carry a mobile phone when running, especially for strenuous exercises like skipping rope. At this time, if you can have a Smart watch or watch to complete most of the functions of the sports APP, it will be very helpful for sports. The Willful F12S Smart watch is a good choice. The screen area of this bracelet is much wider than common bracelets. It is located between the bracelet and the watch. It displays more content and is easy to watch. In addition to recording exercise data and other functions, it can also detect health indicators such as heart rate and blood oxygen. In addition, it also has functions such as receiving phone calls, text messages and other information and playing music. It is very suitable for independent use when going out for fitness.
This is a touch dial, which can be operated directly with your fingers. The
Willful Smart Watch
uses a 1.57-inch OLED full-color screen, which can be displayed clearly in the sun. Because of its larger area, it can display more information than a normal bracelet. The screen uses an ultra-narrow bezel, which looks stretched and atmospheric. The screen is covered with 2.5D polished glass, which looks very round and transparent.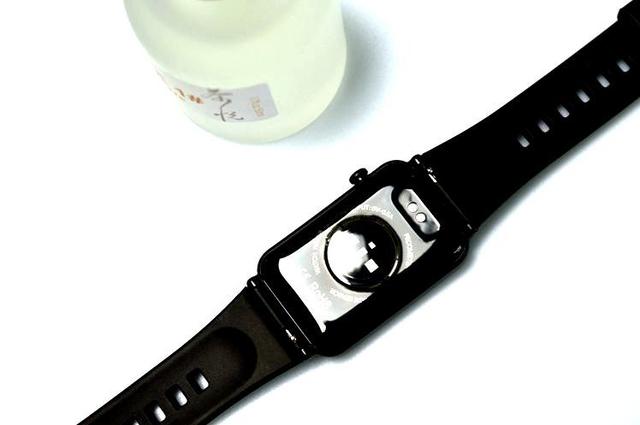 Because it can be operated by touch, the bracelet has only one function key. This button uses a retro design, with the taste of an old mechanical watch. There is a magnetic charging interface and photoelectric sensors such as heart rate and blood oxygen on the back of the bracelet. The silicone strap is soft and elastic, has a delicate touch, and is more comfortable in contact with the skin. The strap is very long and has many perforations, which can adapt to wrists of different thicknesses. The strap is detachable, and the strap can be replaced according to personal preference. In order to enhance the waterproof performance, this bracelet uses a magnetic charging interface, which eliminates the holes on the body, and has excellent waterproof performance. The bracelet has reached the IP68 protection level and can be worn while swimming.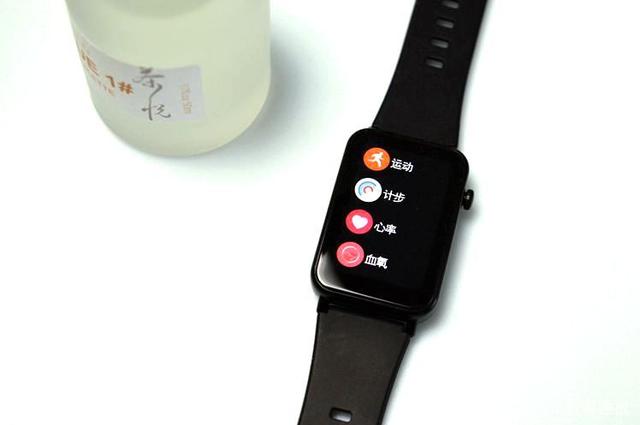 This is a fully-fitted OLED screen with greater contrast. The black dial is matched with white fonts, and the display can be easily viewed under strong light. It is very suitable for outdoor sports. The bracelet can be used independently from the mobile phone, can record data such as the number of steps, mileage, calories burned during exercise, and form a record to upload and analyze, which is of great help to the overall planning of fitness plans. In addition, health indicators such as heart rate and blood oxygen can be measured, and the physiological changes during exercise can be grasped, exercise intensity can be adjusted according to the results, and abnormal situations can be prevented early. The watch is very versatile, such as the stopwatch function is very suitable for sprint practice. The sleep function analyzes the quality of sleep through the number and amplitude of body movements during sleep, so as to adjust sleep habits and obtain higher quality sleep.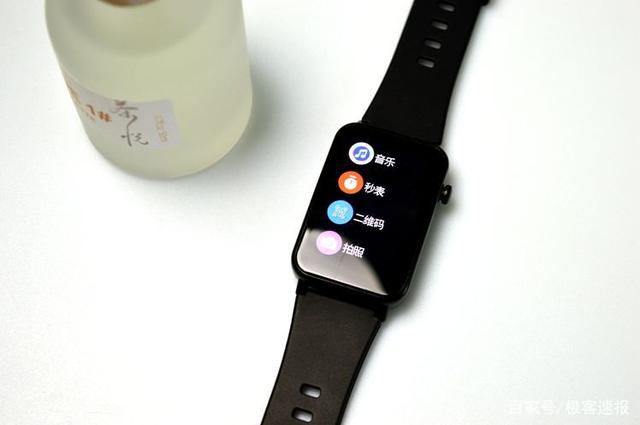 After setting the raised wrist to turn on the screen, when the wrist is raised, the screen will automatically light up, so there is no need to operate the buttons every time, which is very convenient. In addition, it also has many functions such as music playback and sedentary reminder, which are very warm and humanized functions. Can't find a mobile phone is a situation that Ma Daha often encounters. At this time, you need to use another mobile phone to make a call and find it through the ringtone of the incoming call. With this bracelet, it is much simpler. After using the Find Phone function, the phone ringtone will ring and you will be able to find it soon. In addition, it also has information reminding functions such as text messages and incoming calls. When you go out for a run, you don't bring your mobile phone. Through the reminder of the bracelet, you can also know who has sent what information, and you will not miss important things. As a Smart watch, it can of course also be connected to a mobile phone. And APP installation is very convenient, after booting, you can install it by scanning the code and downloading it on the screen. APP supports both Android system mobile phones and ios platform, and it can also be used on Apple mobile phones!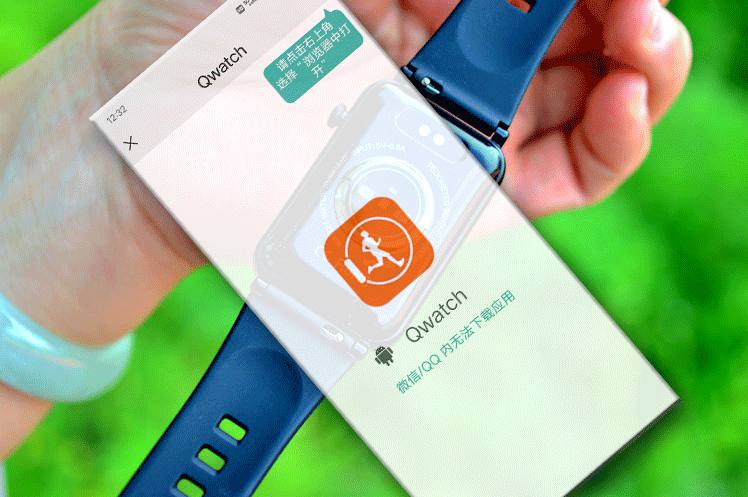 There are a lot of UIs to choose from in the dial market, and the colors are very cool. If the dial is tired, go to the market to replace it, and there is no charge! In addition, it is possible to set items such as display mode and transparency, which is very personalized.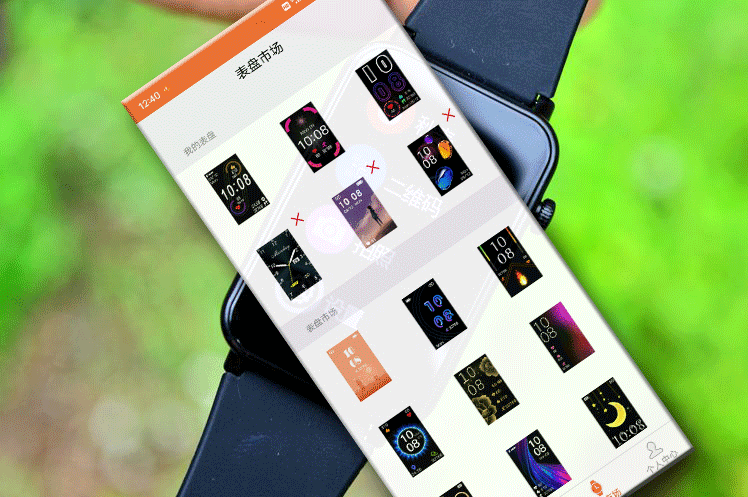 The APP can display the remaining power of the bracelet. This bracelet has a built-in 180mAh lithium battery. The OLED screen is a self-luminous screen and does not require a backlight to display, which will save power. After the bracelet is fully charged, it can be used continuously for 7 to 14 days, without frequent charging, and has a strong battery life.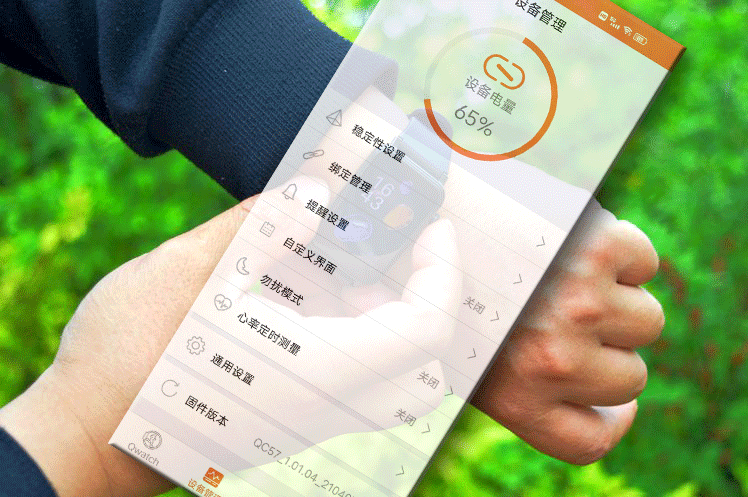 The APP can complete all the functions of the bracelet. In addition to the measurement of exercise data, heart rate, blood oxygen and other health indicators, it can also set real-time heart rate monitoring or timing monitoring. This function can not only help regulate the exercise intensity, but is not good for the heart. Good patients are also of great significance.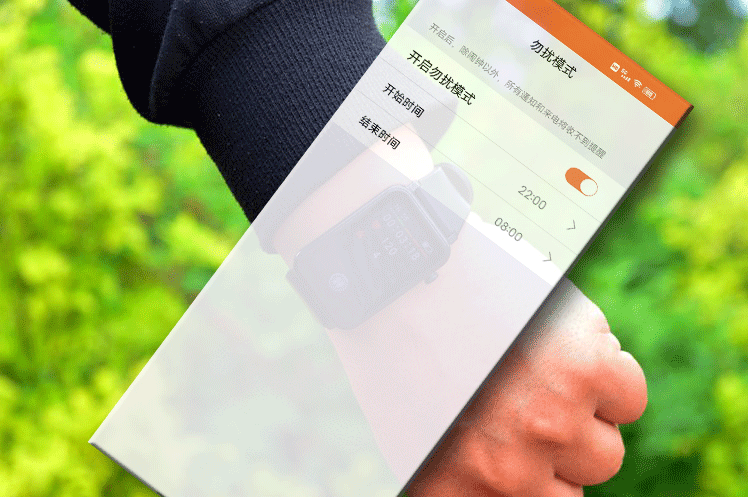 This time, you don't need to bring your mobile phone when you go out for a run. The Willful F12S Smart watch is equivalent to a fitness trainer on your wrist. It can record and analyze exercise data in detail, and adjust your fitness plan in time to make exercise more efficient. The heart rate and blood oxygen monitoring functions can also guide the adjustment of exercise intensity to prevent dangerous situations. And with so many functions, it's less than 300 yuan, which is very good value!